"A business strategy for regulated organizations may be considered as the combination of competitive actions and business approaches employed to meet regulatory requirements, satisfy customers, and compete successfully, while achieving organizational objectives. Strategies should be developed by specifying the vision and objectives of an organization. The primary objective is to put the organization into a position to carry out its mission effectively and efficiently.
A corporate strategy should:
• integrate goals and policies cohesively to provide guidance for developing action sequences (tactics) for successful implementation
• be appropriate for an organization's resources and circumstances
• apply strategic advantages to the business environment."
Source – GAMP® Good Practice Guide: Manufacturing Execution Systems – A Strategic and Program Management Approach.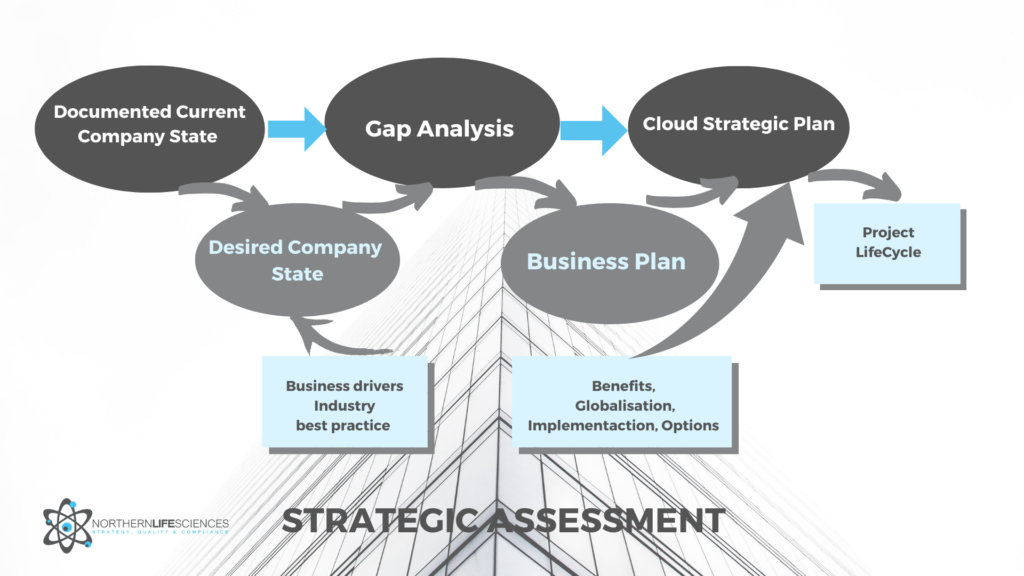 At Northern Life Sciences we have many years of helping organisations at this crucial stage of planning their Business and IT strategy as part of Digital Transformations. For mission critical implementations such as ERP and MES, key Business drivers and system strategies can be used to determine beneficial ERP/MES functions.