Could you please tell us about your experience in pharmaceutical production. How many years in Life Sciences, what countries?
I have spent more than 40 years in the Pharmaceutical Operations, starting from Lab bench analyst to executive positions and I continue providing consulting services to the industry ranging from shaping a lean and efficient management to technology transfer from Lab to production scale up. As I say I have done all types of jobs in the industry most of them hands on, with the exception of the sales of finished dosage forms. I have been most of my time working abroad (I am a native Greek citizen), with physical presence, as part of my job assignment in 10 countries. The positions I held when I started working abroad had been that of Plant Manager, all the way through to Director Technical Operations, Manufacturing Supply Chain Executive and General Manager.
What are, in your opinion, the biggest changes in this area? Pills are still pills and solutions for injections is the same again, but…
There are significant changes over the past years. The basic processes are the same but what differs is how they are executed. Novel excipients have been developed like nanocarriers, or super disintegrants, novel formulations like floating tablet formulation and new formulation delivery platforms.
Production processing equipment are now built with less change parts, safer design and are more integrated, with the focus on operational efficiency and speed.
The focus nowadays is on operational efficiency across equipment assets. The tendency is to have digitally integrated quality and manufacturing processes, because it helps to deliver products quickly, while maintaining the highest levels of quality. Facilities are now of smaller scale and modular design allowing for scalability and flexibility. This adds efficiency and supports the speed to market. More and more emphasis is made for real-time supply chain management and planning. Major pharma companies are now investing in innovative breakthrough therapies with focus on gene therapy, biosimilars and oncology doubling down their cell banking and supply services. It sounds weird but future will drive to digital pills, wearable trackers, sensors, and apps designed to provide real-time information. Digital marketing and online presence is shaping the future pharma sales management. Less and less will be sales reps detailing to the doctors!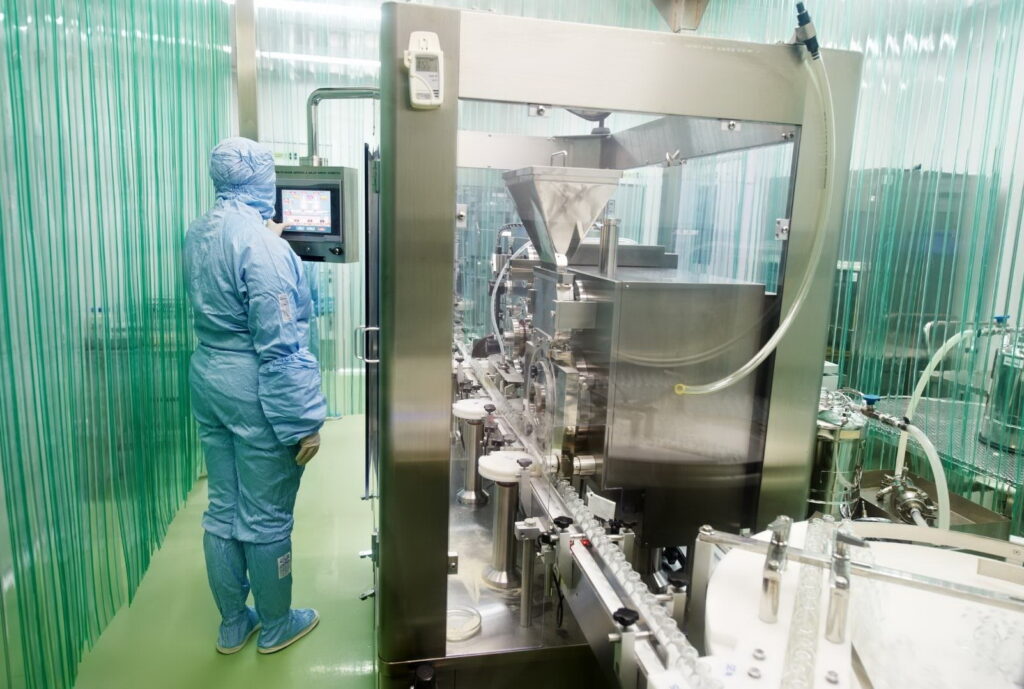 There is an increase of marketed biopharmaceutical products with a focus on developing smaller markets, personalized products and biosimilars.
Complex biotherapeutic molecules with complicated protein structures are now becoming the future demanding continuous innovation to address the challenges faced by the industry. Covid-19 has changed and shaped the biopharmaceutical development.

The achievement of producing billions of vaccine doses in short time from the development of the vaccines, is unprecedented. The incredible strength and collaboration of the scientific community have resulted in the development and rollout of multiple effective vaccine options which is the medical miracle of our lifetime!
Despite the unprecedented disruption due to Covid 19, the pharma industry has proven resilient to challenging and rebounding at pace and M&A deal activity is accelerating.
How the development of communication technologies influenced pharmaceutical production.
The role of ICT (Information and Communication Technologies) within the manufacturing and supply chain processes is quite crucial and exerts a vital role in growth creating new job opportunities. However, the main usage of such technology has been for years connected with the use of PCs, e-mails, excel spreadsheets and company intranet. The majority of the Medium Sized companies are now moving towards the network connectivity, wireless technologies and the use of Enterprise Resource Planning (ERP) as the main engine with add-ons,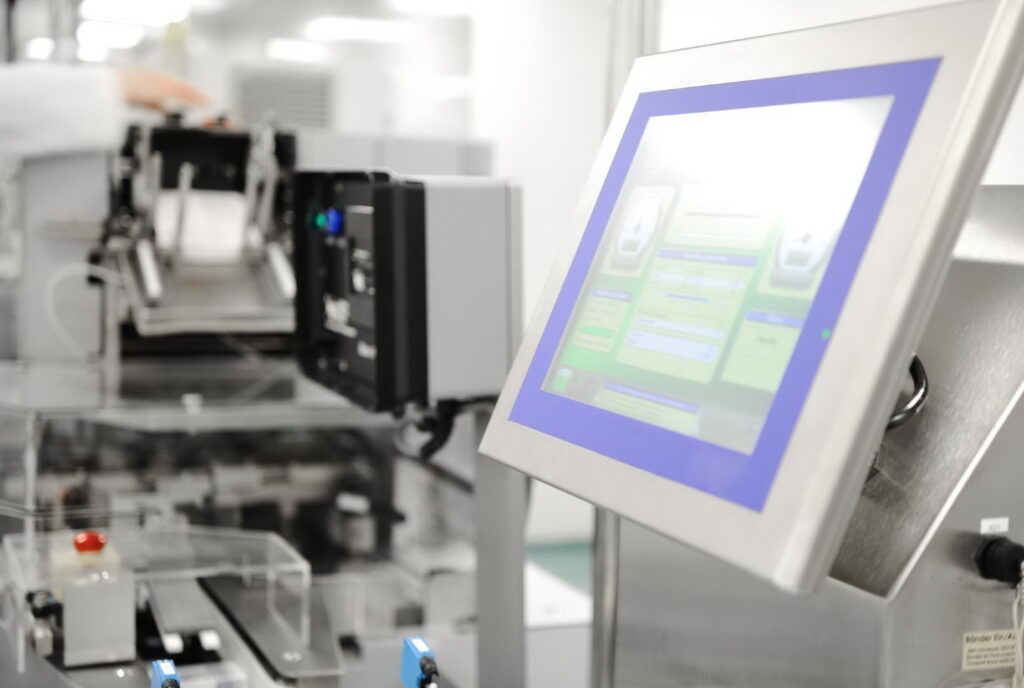 the Electronic Data Interchange (EDI) a strategic instrument to maintain and increase the collaboration among different companies, the Supplier and Customer Relationship Management critical tools in the value chain, the Electronic Lab Notebook, the LIMS (Laboratory Information Management System), Document Management System to name a few.
As I already mentioned the digital transformation is changing the shape and the face of the pharmaceutical manufacturing. Covid-19 pandemic has now forced new modes of operation with virtual presence of QPs for a certification, remote site visits and inspection of a facility. Without the traditional methods of in-person meetings and audits companies have adopted the use of virtual methods of communication and remote technologies to assess potential suppliers and potential services.
In general – would you say we have better medicines nowadays compared to 80s or 90s?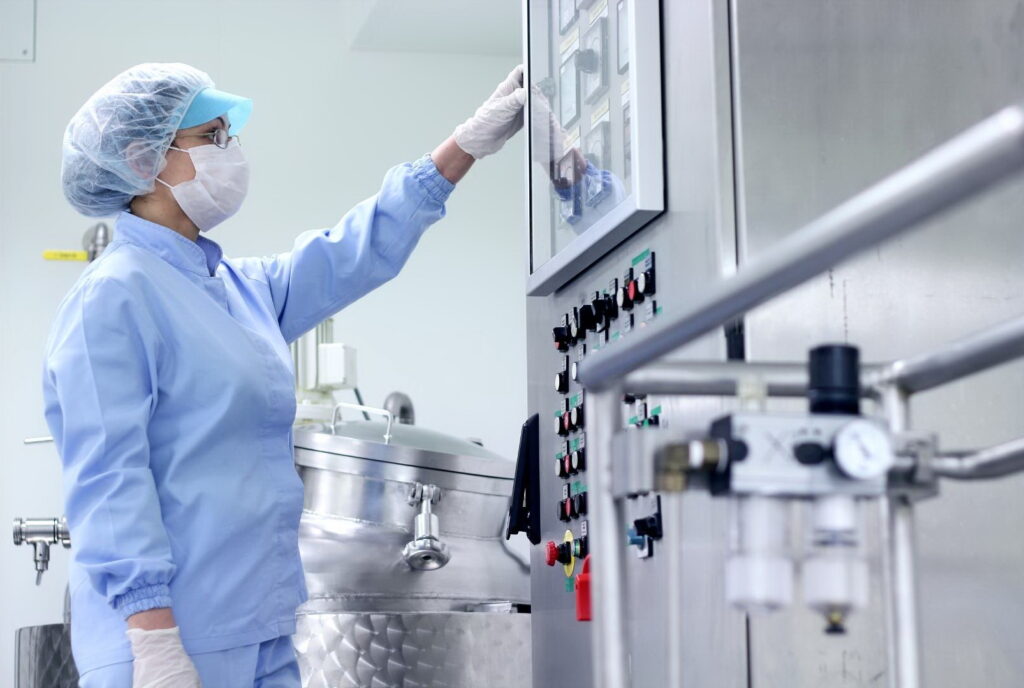 Over the past five years, thanks to the digital revolution and Big Data, there has been a change in the way therapies are seen. Therapies are seen not as just products, but as part of a more complex process of treatment that is linked with precision diagnostic, medical devices. With investment in intelligent automation and Artificial Intelligence (AI) technologies, organizations successfully accelerate drug development increasing the pace of innovation and improving time to market.
Market research shows that from pharmacovigilance to clinical trials, the benefit of automation is the future of drug development
Governments are moving towards technological infrastructure like in Italy with the "Human Technopole", offering strong opportunities to the development of personalized medicines in the treatment of cancer and neurodegenerative diseases.
The risk was always to end development work in poor formulations, failure in clinical data or bioequivalence studies, extending timelines and increasing costs.
To admit that in the past development and transfer to commercial scale up was cutting corners. Nowadays there is more emphasis and stricter rules on molecule characterization, bioavailability enhancement, proper formulation with enhanced performance. Nitrosamines issue with the "sartans" taught the industry the importance of impurities profiling and characterization, so I would tell with a certain degree of confidence that the drugs are safer than they used to be including their generic versions.
Do you think companies know better, how to manage processes today, than before?
Production disruptions can occur for multiple reasons, including compliance with good manufacturing practices, shortage of an active ingredient or inactive ingredient component, delay in shipping, and demand increase for a drug. The fragility of the supply chain during Covid-19 pandemic helped a lot to think creatively about assuring that the processes are streamlined. The challenge of supply chain risk management has been exacerbated by globalization and nowadays by the pandemic. Companies are now concentrated to proactively assess what can go wrong when a prolonged disruption causes sudden swings to supply and demand and to reassess and rethink their approach to risk, across the supply chain, where proper preparation can go a long way to driving the appropriate response to a disruptive event. Focus now is the 3rd party risk management program, which in reality is fact-based documented assessment of contractual commitments and performance, in other words to truly understand how the vendors are performing and whether they are supporting to the company's strategic objectives.
Also to not miss the fact that there is growing need to quickly move away from fossil fuel amid the threat of climate change, which creates urgent demand for novel sustainable greener processes to replace the current supply chain of small molecule, Active Pharmaceutical Ingredient production.
Is management of companies aware of the risks/opportunities arising from modern computer technology support (Data Integrity and Safety)
Data Integrity and Data Security refer to the expectation to keep information intact and accurate for the entirety of its existence and to keep data from getting corrupted.
Problems with the accuracy and consistency of data exist across all industries not only the pharmaceutical and can cause everything from minor hassles to significant business problems. The several warning letters from FDA and import alerts associated with data integrity issues discovered during GMP audits have been widely known.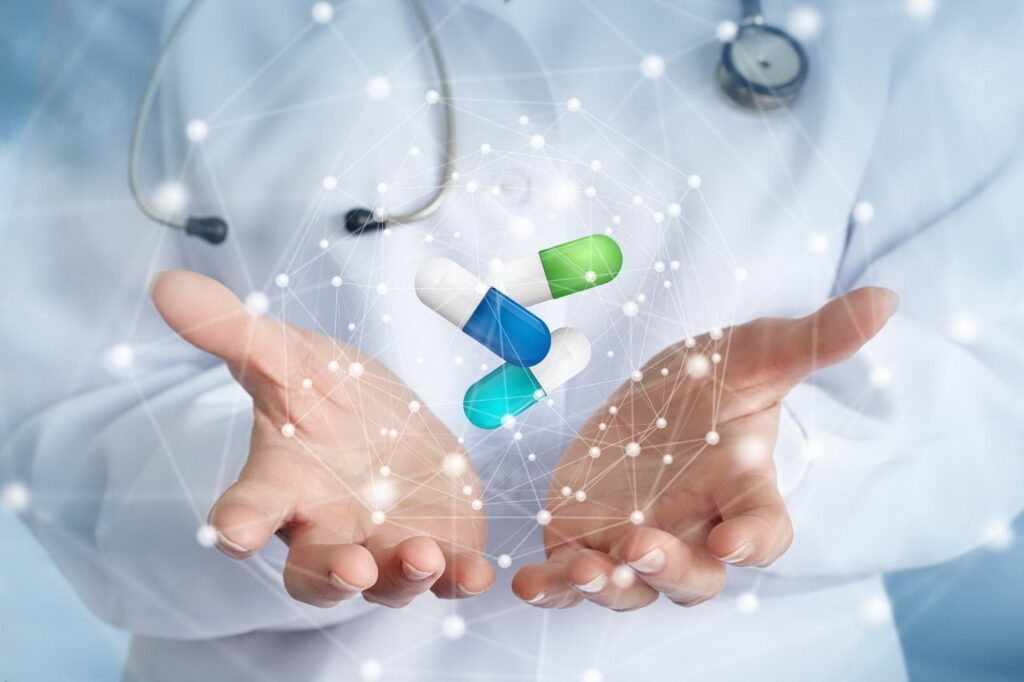 To that end there is awareness and pharmaceutical companies are working to minimize such risks.
Risks not all inclusive are associated to human or transfer errors and compromised hardware from computer or server crashes.
Actions are implemented in most of the highly regulated markets and industries to limit access to data and to restrict changes to information by unauthorized parties. Also validating data to make sure it's correctness, using logs to keep track of when data is added, modified, or deleted and conducting regular internal audits.
When one is automating its processes, better to have in mind well known methodologies like COBIT (Control Objectives for Information and Related Technology), the ITIL (IT Infrastructure Library) and the GAMP (Good Automated Manufacturing Practice).
And not to forget the General Data Protection Regulation (GDPR) concerning the handling of personal data.
How do you imagine the production process in a future? In 20 years?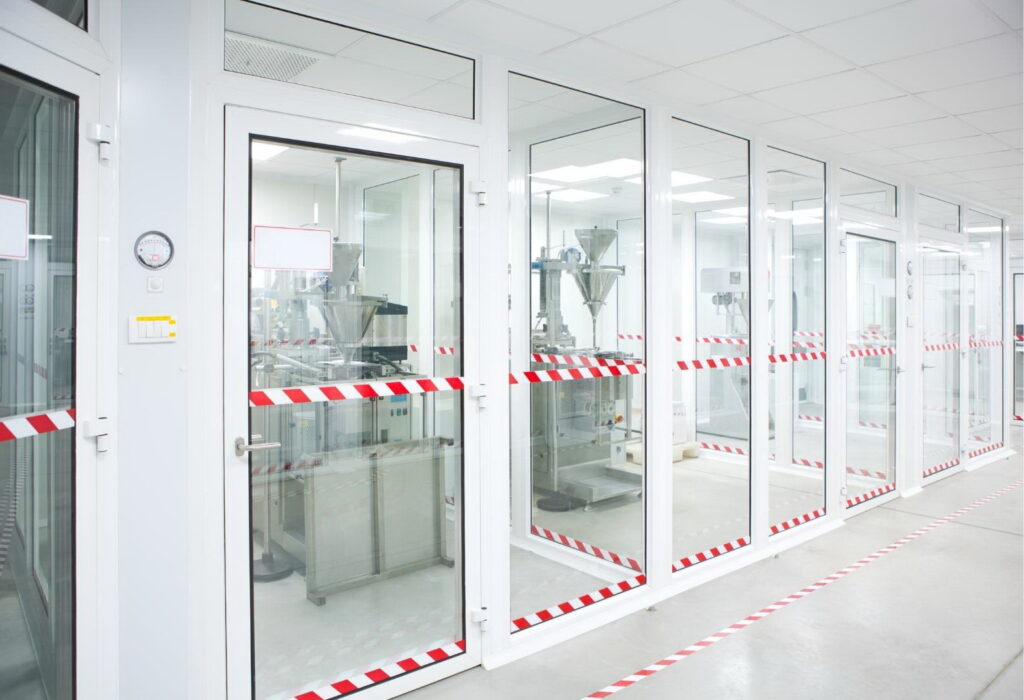 There are changes in the industry especially in the digital transformation, although associated with cybersecurity threats.
I see the pharmaceutical industry changing with the speed of the light and a new world with processes integrated to run continuously from powder to tablet.
It is several years that this has been practice in the industry, but it will make drug manufacturers, equipment suppliers, CDMOs, to continue innovate and respond to challenges such as cleanability
and better control of the process. Quick change designs, fewer parts make the change over, easier and faster. Continuous direct compression, continuous extrusion and granulation and continuous coating. Still equipment integration is the biggest challenge when connecting equipment from different manufacturers.
Around the globe, modern enterprises are making investments in digital transformation a priority to evolve the way their facilities and assets perform.
Digital transformation in the pharmaceutical industry is crucial for improved patient care, cost-effectiveness, greater transparency, improved production, and drug development.
Industry 5.0 is future, signaling a trend of change processes directing towards closer cooperation between man and machine, and systematic prevention of waste.
Industry 5.0 priority, is to utilize efficiently workforce of machines and people, in synergy environment.
Industry 5.0 which is the next generation of Industry 4.0, creates what has been called a "smart factory". Within the modular structured smart factories, cyber-physical systems monitor physical processes, create a virtual copy of the physical world and make decentralized decisions. Over the Internet of Things, cyber-physical systems communicate and cooperate with each other and with humans in real time, and via the Internet of Services, both internal and cross-organizational services are offered and used by participants of the value chain.
What is the leverage of AI for the business
 Machine Learning (ML)
 Natural Language Processing (NLP)
 Cognitive Computing Solutions (CCS)
 Big Data Text Analytics
 Robotics. Already robots specifically designed for clean rooms in sterile manufacturing, are finding use in drug compounding and in closed, gloveless isolators to improve quality and efficiency. Autonomous mobile robots and automatic guided vehicles for transporting materials, are already used since years in the manufacturing process.
Specific Key Drivers
 Innovating Infrastructure
 Enablement of digital worker
 Data driven OEE optimization
 Better Quality Control and Manufacturing data Accuracy
 Flexible routing, scheduling, capacity and labour load balance and performance management
 Enablement real time tracking from supplier, to the plant to the warehouse to the customer
Those who integrate and perfect these new approaches and who embrace methods such intelligent process controls, stand to make significant gains over all rivals.
Labour and education training challenges though require still more planning and detailed approach.